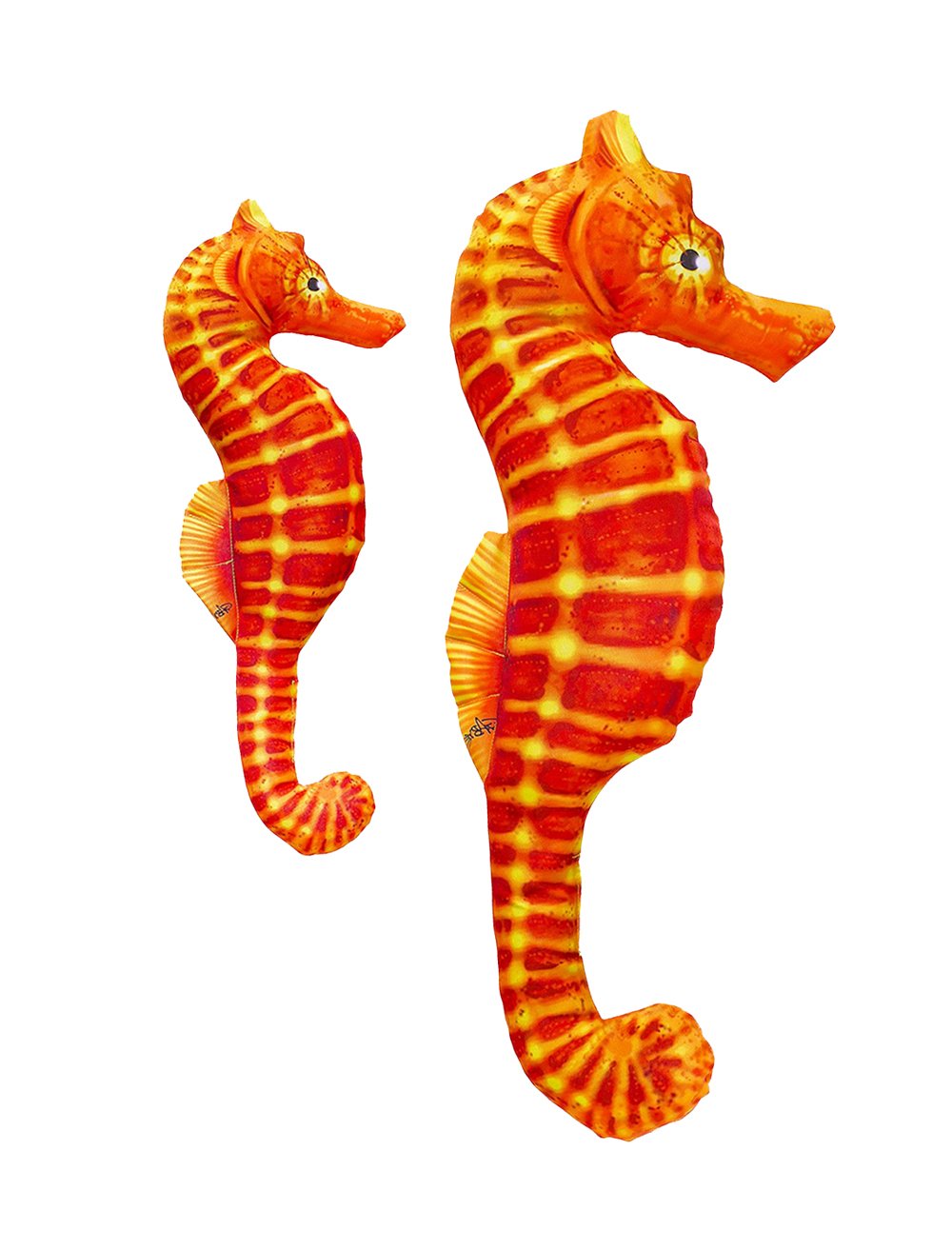 Our handmade range of sea creature cushions / toys.
100% hypoallergenic polyester which can be fully recycled.
Can be washed at 30 degrees.
PLEASE SELECT LARGE (£18.95) OR SMALL (£12.95) SIZE
Approx. size: Large Seahorse - 60cm high / Small Seahorse - 40cm high
Warning: Not suitable for children under 3 years of age.